Welcome to Colman Heating & Air, Inc.
At Colman Heating & Air, Inc., we have one goal to give you the best customer service experience possible.
That's why we not only provide top quality services, we also treat each client with integrity and respect.
We take pride in our craftsmanship and pledge to be completely honest with you. No hidden costs or jobs half done. We stand behind our work 100 percent and promise you an enjoyable, hassle-free experience.
Since 1980, Colman Heating & Air, Inc. has specialized in designing, repairing, engineering, and installing custom comfort systems in the north and central Brevard County area. We believe our customers deserve the best. So treating each client with honesty and professionalism is our #1 priority.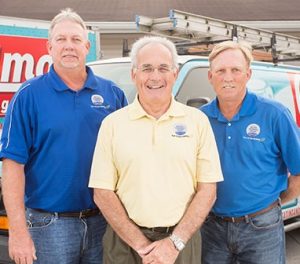 All The Services Your AC Needs
When it comes to your home or small business's comfort, you need one place for all of your air conditioning solutions. That's why Colman Heating & Air provides the HVAC services you need in one convenient place. Our comprehensives services include:
No matter what your air conditioning or heating needs, we'll be there for you on time and ready to help!
24-Hour Emergency Repairs
We know air conditioners could break down outside regular business hours. And when it gets hot outside, you can't afford to wait for repairs!
With Colman Heating & Air, Inc., you get service right when you need it. 24-hours a day, 7 days a week — we are there for you. No matter when your AC breaks down, just give us a call and we'll send one of our experienced technicians out there as soon as possible.
The Colman Air Way
From our professional sales team to our highly trained technicians, every one of our team members strives to provide the best customer service experience. We know you have a choice when it comes to AC companies, so we work hard to ensure you and your home are treated with the utmost respect.
Every one of our employees must go through extensive drug testing and criminal background searches before they are ever hired. It's one of the many ways we go the extra mile to ensure that you are in the best hands.
---