Family owned & operated
Since 1980
Colman Heating & Air, Inc. has been the Space Coast's #1 Choice in home comfort for over 43 years. Trust in the best, to give you all Your A/C solutions in one place!
Ask us about how to qualify for a $2,000 tax credit for a heat pump – LEARN MORE
We Service ALL Makes & Models!
High-Quality HVAC
Service • Repairs • Installations
Family owned and operated, Colman Heating & Air, Inc. has risen above the rest as a leading HVAC service provider in and the greater Titusville area. Our history of 43 years represents proven reliability and longevity. You can be sure that when you call on us today, we'll still be here tomorrow and in the long-distance future, fulfilling a complete list of residential and light commercial needs to unmatched standards.
Professional Air Conditioning Services in the greater Titusville area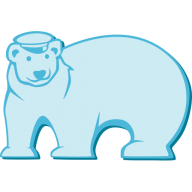 What Our Customers Are Saying
Here it is the middle of a three day holiday and the AC goes out during the might. Called Colman Air, they arrived within an hour, and repaired the AC, and were finished within 30 minutes. Awesome service!
John
We had our planned maintenance done and he arrived on time and did an awesome job. He explained everything to us as he was doing it and was very happy to answer all of our questions. Highly recommend them!
Tiffanie
Write a Review
Trust in Colman Heating & Air, Inc. for your heating & cooling system services!
By fulfilling rigorous requirements for customer satisfaction, technical proficiency and business principles, Colman Heating & Air, Inc. is recognized as a Carrier Factory Authorized Dealer. We offer the very best in air conditioners, air-source, ductless and geothermal heat pumps, high-velocity HVAC, humidifiers, dehumidifiers, air purifiers and so much more. We not only have the ideal solution to every type of demand but answer with outstanding efficiency, ease-of-control, dependability, and comfort.
Colman Heating & Air, Inc. looks forward to sharing the latest innovations in temperature control and indoor air quality. We take great enjoyment in making improvements to the health, comfort, and efficiency of your living or working environment, and at the same time, minimizing running costs and operational responsibilities. Implementing smart technology, from adaptable speed systems to
WiFi thermostats and zone control
, makes everyday life easier, more productive and affordable. Let us help you make those worthwhile changes that pay for themselves.
Relax, We've Got This.
Expert Duct Sealing, Repair & Maintenance
Our range of services includes duct sealing, repair, and maintenance. We optimize the performance of this essential network of pipes to combat energy waste, health risks, inferior comfort, and wear and tear on the HVAC system. We specialize in attic insulation, creating an effective barrier between your home and the weather outside and completing the job quickly, neatly, and without causing damage.
Start your project with Colman Heating & Air, Inc. and be certain of the integrity of the process and results. There's very good reasons why we've continued to thrive while others have failed. From honesty and experience to attention to detail, we earn the loyalty of our residential and
commercial clients
with every job. Over our four decades of dedication, we've tackled every possible situation, found the best way to handle it, and persevered until we achieved total satisfaction. We never settle for anything less.
Heating Installations in Cape Canaveral, FL | Heat Pump Repairs Sharpes, FL
*With New System Installation
20% off a visual and video inspection of your home's entire air duct network.
Save Money
Better Air Quality
Extend the lifespan of your A/C
---
HVAC Service, A/C Maintenance & Air Conditioner Repair

Mims, FL, Titusville, FL & Port Saint John, FL
HVAC Installation

∴

AC Service

∴

Air Conditioning Repair